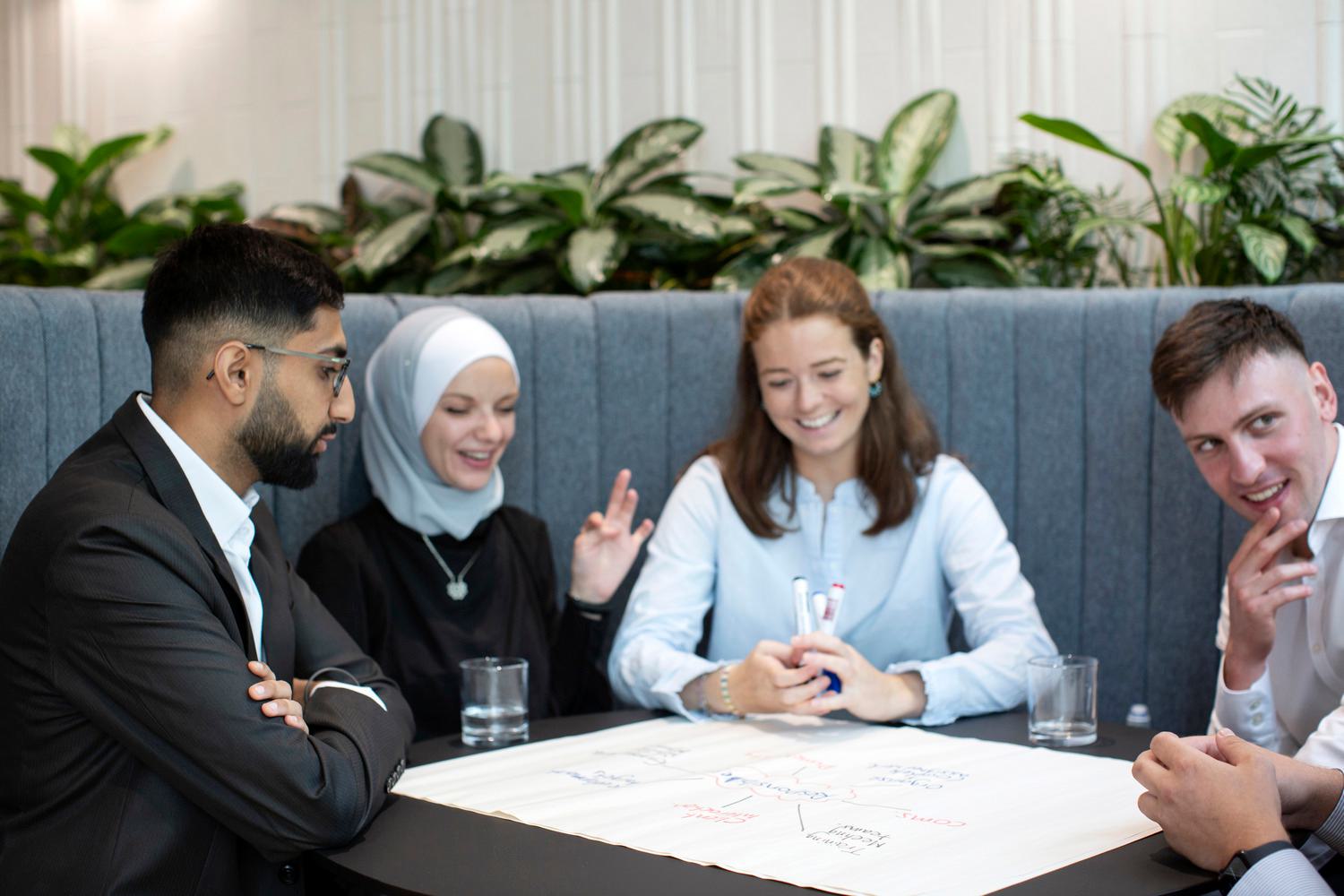 Apply for a role today
Join our team and realise your potential.
Discover our roles
Sept 29, 2022
Top Tips for Applying
Initial online application
Your CV and Cover Letter is your first opportunity to convey your strengths and achievements. Therefore, it is important to write them well in order to capture our attention.
Make sure your CV and Cover Letter are up to date, formatted clearly and are free from spelling mistakes and grammatical errors.
Ensure each application you make is tailored. Do not send the same blanket CV and cover letter to every company. It is usually obvious and may result in you not progressing to the next stage.
Align your skills and experiences to the job description. Try and obtain some work experience if you don't have any, even one week at a company shows initiative (you could even apply for G&T's work experience programme if you wish).
Apply as early as possible. Our offers are made on a rolling basis, so when we have filled the positions, we won't make any more offers.
Preparing for your telephone interview
Congratulations! You have been invited to have an initial interview with a member of our People & Development team. The impression you make at this stage determines whether you will be rewarded with a place on one of our Assessment Centres in London.
Research G&T but do not simply repeat what you read word-for-word. We know what's on our website, we want to know how you interpret it.
Check out our projects and any other news articles you can find.
Make sure you know why this career path is right for you. Do you know where you see yourself in 3-5 years' time?
Preparing for the assessment centre
The assessment centre is your chance to show us who you are at work. We are looking for interpersonal skills such as team-working, communication, and listening, alongside your technical aptitude.
Brush up on any role specific technical knowledge you have.
Ensure you arrive in plenty of time and have everything you need with you.
Dress professionally, be courteous towards your peers and enjoy the day as much as possible.
Preparing for your final interview
You performed well at our assessment centre and impressed us, so you have been invited back to interview with one of our partners. If you made it this far then don't doubt your ability, we believe in you and want to see you do well, but you need to practise and prepare.
Reread your CV and covering letter
Listen carefully and try not to speak over your interviewer
Use the STAR method to answer competency-based questions to ensure your answer is succinct and clear
Think about which of your skills and experiences would be assets in the role and why
Prepare questions to ask at the end of your interview
Dress professionally
We appreciate that interviews are nerve wracking, but be confident in your abilities - showcase your talents and be yourself
Be prepared to talk about why you want to work at G&T and what attracts you to a career in the built environment
Remember, the interview is a two-way process and an opportunity for you to confirm that G&T is where you want to start your career – come with some questions that will help you make your decision
Apply for a role today or register your interest HERE.