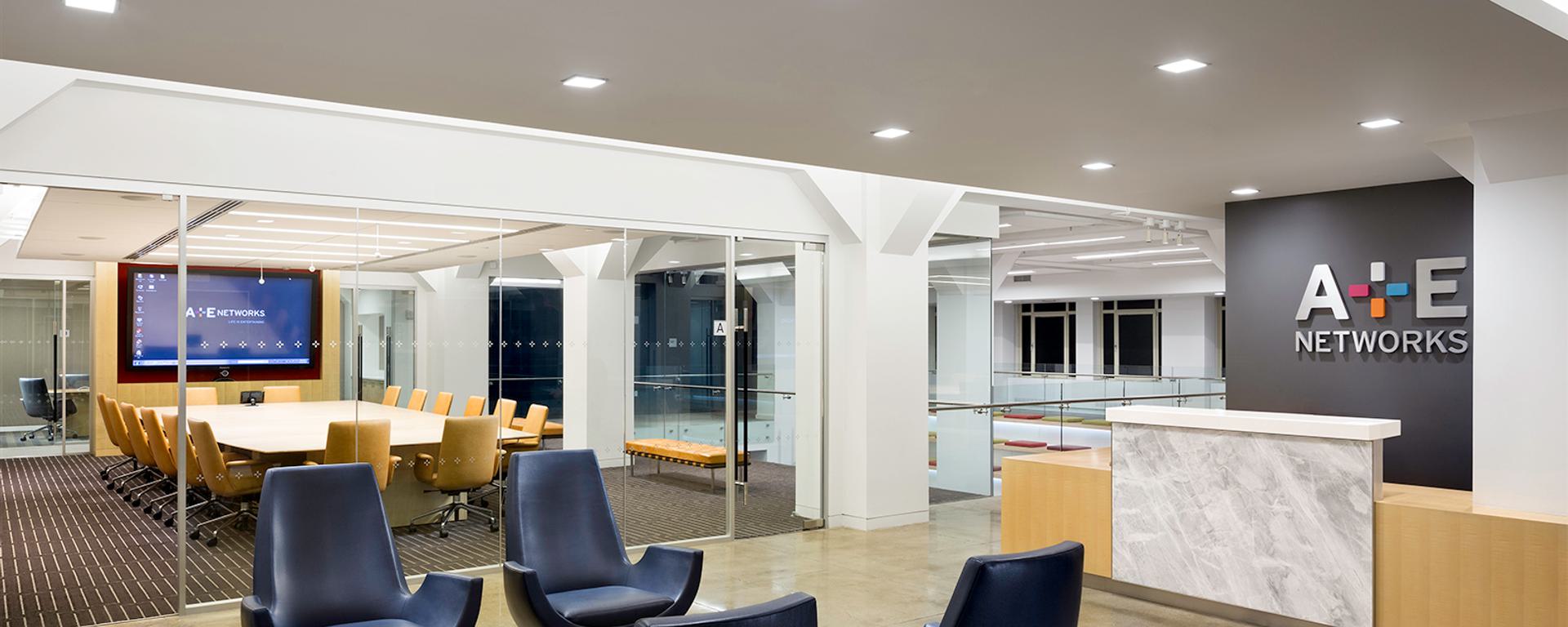 A&E Networks
© Mancini•Duffy
Located in Century Plaza Towers, this phased project was strategically planned to maintain active business operations throughout construction.
The project also required the construction of acoustically rated edit bays, AVID server, new kitchens and pantries and conference rooms.
We also provided Project and Cost Management services for the relocation of Lifetime TV, which is now the corporate headquarters for AETN in New York City. The project comprised office fit-out plus space for studio, edit facilities, multi purpose room and gym.
Client
A&E Networks
Location
Los Angeles
Sectors
Services