Posted On July 24, 2017 By Gavin Murgatroyd
Central London Commercial Workload Survey
Over the next three years G&T will be acting on in excess of 17.5m sq ft of private commercial and residential developments within Central London with a potential value of £3.25 billion.
Data captured from a survey of G&T partners acting on major commercial schemes over 50,000 sq ft in London revealed some insight into the potential uncertainty ahead for construction demand.
G&T partners provided development values, size and outline programme of tender and site delivery activity for 2017-2019.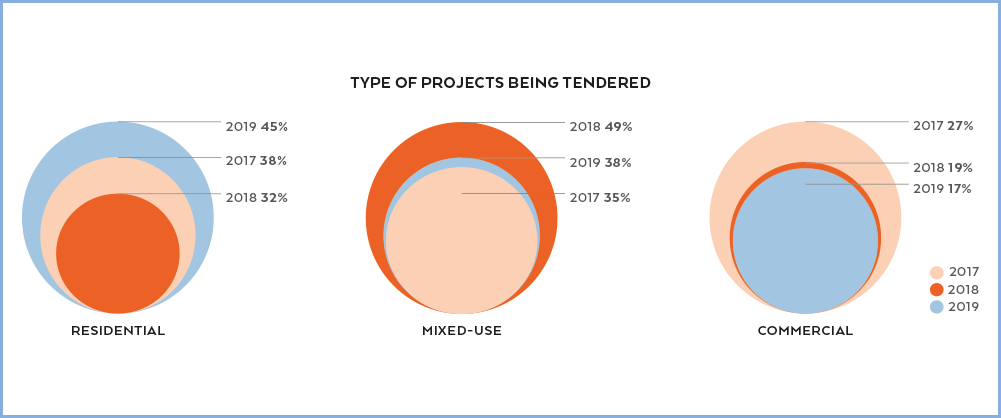 During 2017 G&T is tendering 6 million sq ft of work peaking in 4Q17 and 1Q18. Whilst 2018 will see an increase in volume to 8 million sq ft beyond 2Q18 tendering opportunities reduce into 2019.
Whilst the impact of Brexit on construction demand is still unclear, we anticipate the volume of work coming to market will reduce and could lead to further price reduction in 2018 / 2019.