Posted On June 11, 2019 By Miles Delap
Rolex Fastnet Race 2019
Among the 300-350 boats in this August's record-sized Rolex Fastnet Race fleet, many of the 3,000 crew members are competing to fulfil a personal challenge or to tick the world's largest offshore race off their 'bucket list', but several crews are also using the Royal Ocean Racing Club's premier event to convey a special message or support a chosen charity.
Making its debut in this year's race is the charity Ausome, which is giving nine autistic people the opportunity to compete on board Ausome-Lyra of London, a Swan 431 on loan from G&T partner Miles Delap. The nine will include both experienced yacht sailors and relative novices. 22 year-old founder and trustee of Ausome, Lottie Harland, who herself is autistic, will skipper the yacht.
"I am incredibly grateful to all the organisations and individuals that recognise the huge difficulties autistic people face in making their way in the world and who are helping us so generously to give this crew a chance to show what they can achieve."

Lottie Harland, Ausome
Speaking at the launch of the campaign at St Katharine's Dock in London, Miles Delap said:
"I'm proud to be able to help Ausome to launch its work. Sailing is a good way for autistic people to develop confidence and skills that might not be possible in everyday life, and has helped my son Max to develop his social and organisational skills. I'm delighted that G&T is also sponsoring this work."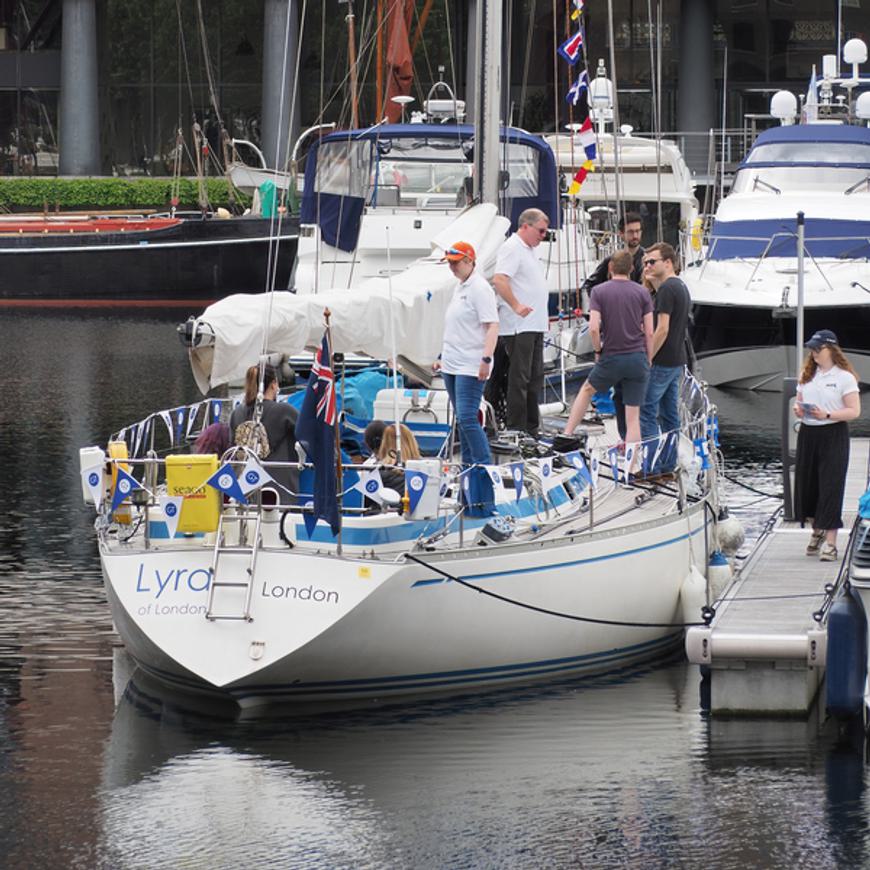 The Fastnet Race is a biennial offshore yacht race organised by the Royal Ocean Racing Club. Crews will set out from the Isle of Wight on 3rd August and charter a course of 608 nautical miles, rounding Fastnet Rock off the south-west coast of Ireland, before crossing the finish line in Plymouth.