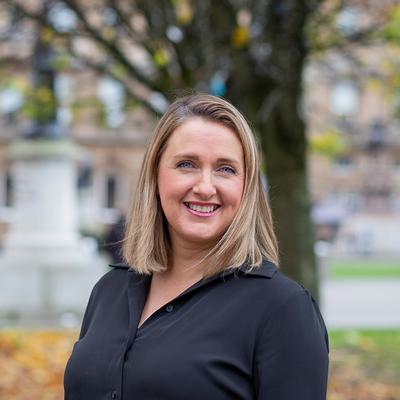 Contact
+44 (0)141 568 7300
Location
Expertise
Over the last decade Angela has specialised in the Arts, Heritage & Culture sector. She has a passion for conserving the historic built environment and developing sustainable communities, and was a director of the Church Buildings Renewal Trust.
Angela regularly works on projects that enhance the visitor experience through interactive interpretation fit-out works for local authorities and charitable trusts. She is experienced in delivering projects with complicated funding arrangements and multiple stakeholders.
Angela is also experienced in the infrastructure and public realm, civic, leisure, hospitality, BtR and retail sectors.
Having been with G&T for over 25 years, Angela has a wealth of experience in advising, estimating and managing construction costs on behalf of public, private and third sector clients.