Posted On May 31, 2018 By Jonathan Andrew
G&T's Jonathan Andrew honored by The Muscular Dystrophy Association
The Muscular Dystrophy Association's Muscle Team NYC hosted its 2018 MDA Muscle Team Gala at Pier 60, where G&T's Jonathan Andrew was honored by the association for his continued support.
More than 700 guests attended this year's gala in support of the Muscular Dystrophy Association's mission to raise funds and awareness for kids and adults living with muscular dystrophy and related life threatening diseases that limit strength and mobility.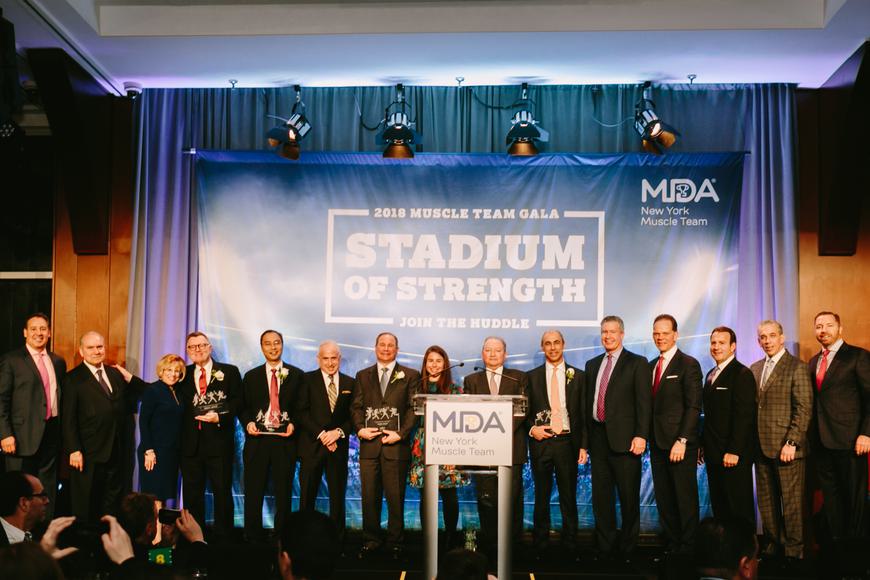 "This particular cause is very close to my heart. Friends of the family had a daughter who had a Neuromuscular disease, and she lost her fight at the age of seven. The MDA does an outstanding job raising money and more importantly support for the children and families affected with Muscular Dystrophy. It was a privilege to be honored and help raise money for this cause."

G&T's Jonathan Andrew
The event raised over $1.2 million which will contribute to providing necessary life-enhancing programs and support services, including state-of-the-art multidisciplinary care at a nationwide network of more than 150 MDA Care Centers.
Proceeds from the event will also assist in funding empowering programs including more than two weeks of summer camp for over 100 local children, opening opportunities for kids to rediscover themselves and their interests.
Find out more about the MDA on their website.