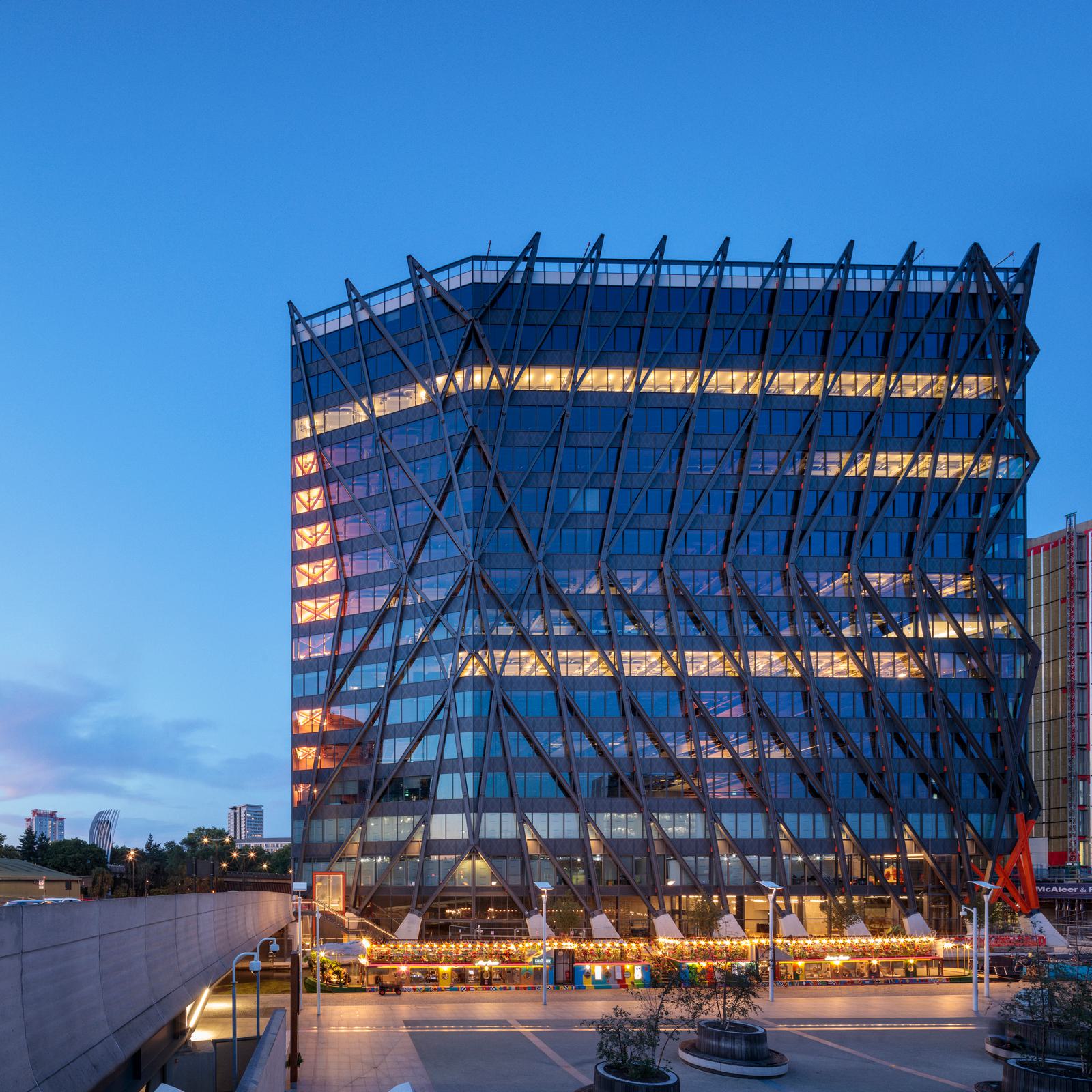 G&T has a wealth of experience in the office Sector
Dec 07, 2020
Fabrix unveils urban forest for bankside rooftop
A 1.1 acre rooftop forest of over 100 established trees and 10,000 plants has been granted planning unanimously by London Borough of Southwark as part of Roots in the Sky, a radical reimagining of the former Blackfriars Crown Court as a next-gen workspace, with just under 385,000 sq ft of contemporary and sustainable office, commercial and community space.
Led by investment manager and developer Fabrix, Roots in the Sky will be London's first office building to deliver an urban forest rooftop with extensive access for the local community and the public, with community gardens and collaborative neighbourhood uses, a rooftop restaurant, bar and swimming pool as well as private terraces for the office space below.
"Our vision for Roots In The Sky is a modern workplace that actively engages with its local surroundings, and helps shape a neighbourhood that is enjoyable, liveable and economically productive. It's a commercial building that aims to be a 'good citizen', offering a genuine place for community uses, contributing to the ongoing regeneration of Bankside and to London's wider greening targets."

Clive Nichol

CEO, Fabrix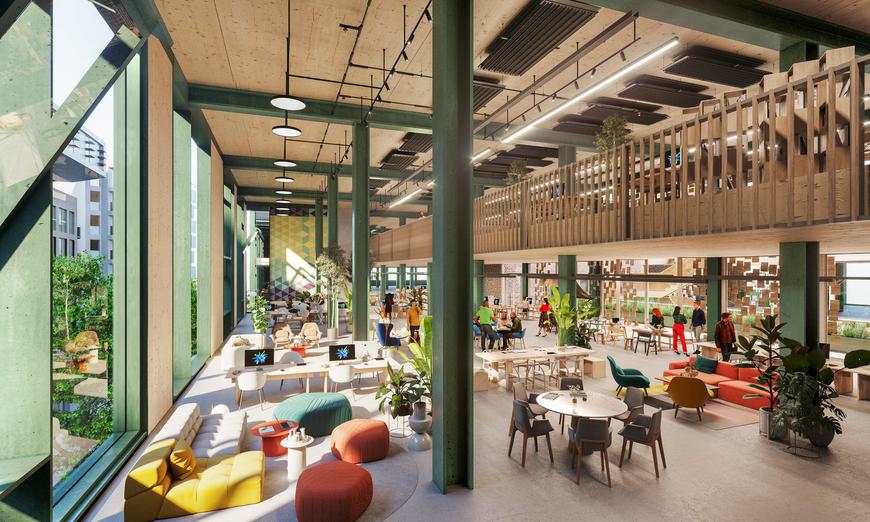 The existing 1960s building provided a starting point for Fabrix and its design team to develop an office building with generous and adaptable floor plates of up to 40,000 sq ft. Using the existing footings and retaining the first two storeys, the design team introduced a lightweight hybrid steel and CLT frame, with the ability to support the urban forest and its 1,300 tonnes of soil and 1.5m deep tree pits.
The rooftop, which exceeds the urban forest criteria set out by the United Nations, uses a passive water capture and irrigation system and reintroduces wildlife to the city. It brings together the community, public and private areas with spectacular views across London. A publicly accessible restaurant and bar sits between the community and private spaces, next to the glass floored infinity edge swimming pool - heated by the building's waste heat - and provides glimpses to the workspaces below.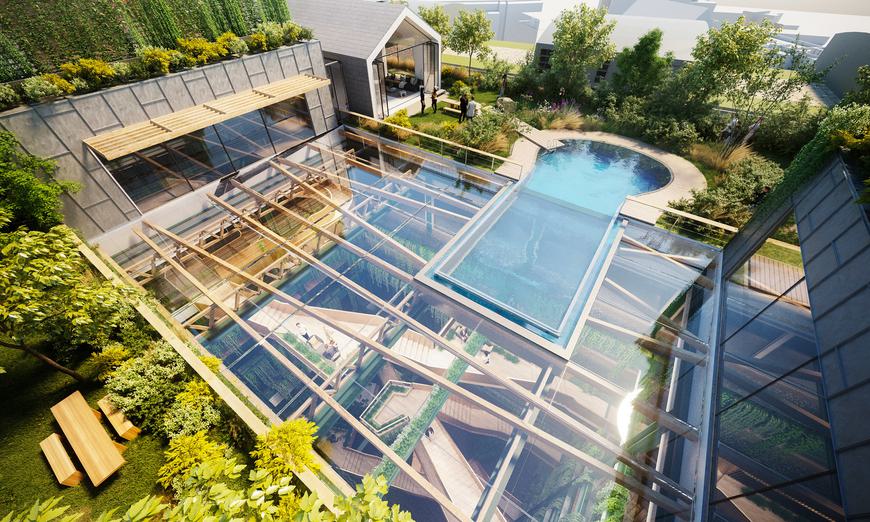 Recognising that office space is in demand in the borough but that space and services for community use are lacking, Fabrix took a decision to dedicate many of the prime areas of the new building for local use, also setting up a not-for-profit management structure to run the spaces. At street level amenities include an accessible green atrium, auditorium and community space, a café and retail kiosks. A new thoroughfare between adjoining streets will run through the heart of the building.
The building will have best in class environmental and wellbeing accreditations including BREEAM 'Outstanding' and WELL Gold and 25,000 sq ft is dedicated to affordable workspace. The arrival and departure experience is geared to sustainable travel patterns and includes showers, changing rooms and extensive cycle racking.
The development is set to begin on site in January 2021 and complete in Q3 2024.
G&T is providing Project Management services alongside Studio RHE (Architect), Harris Bugg Studio (Landscape Design), Gerald Eve (Planning Consultant), Symmetrys (Structural Engineer), Atelier Ten (MEP, Fire & Sustainability Consultant) and Quantem (Cost Consultant). Find out more in our project case study.