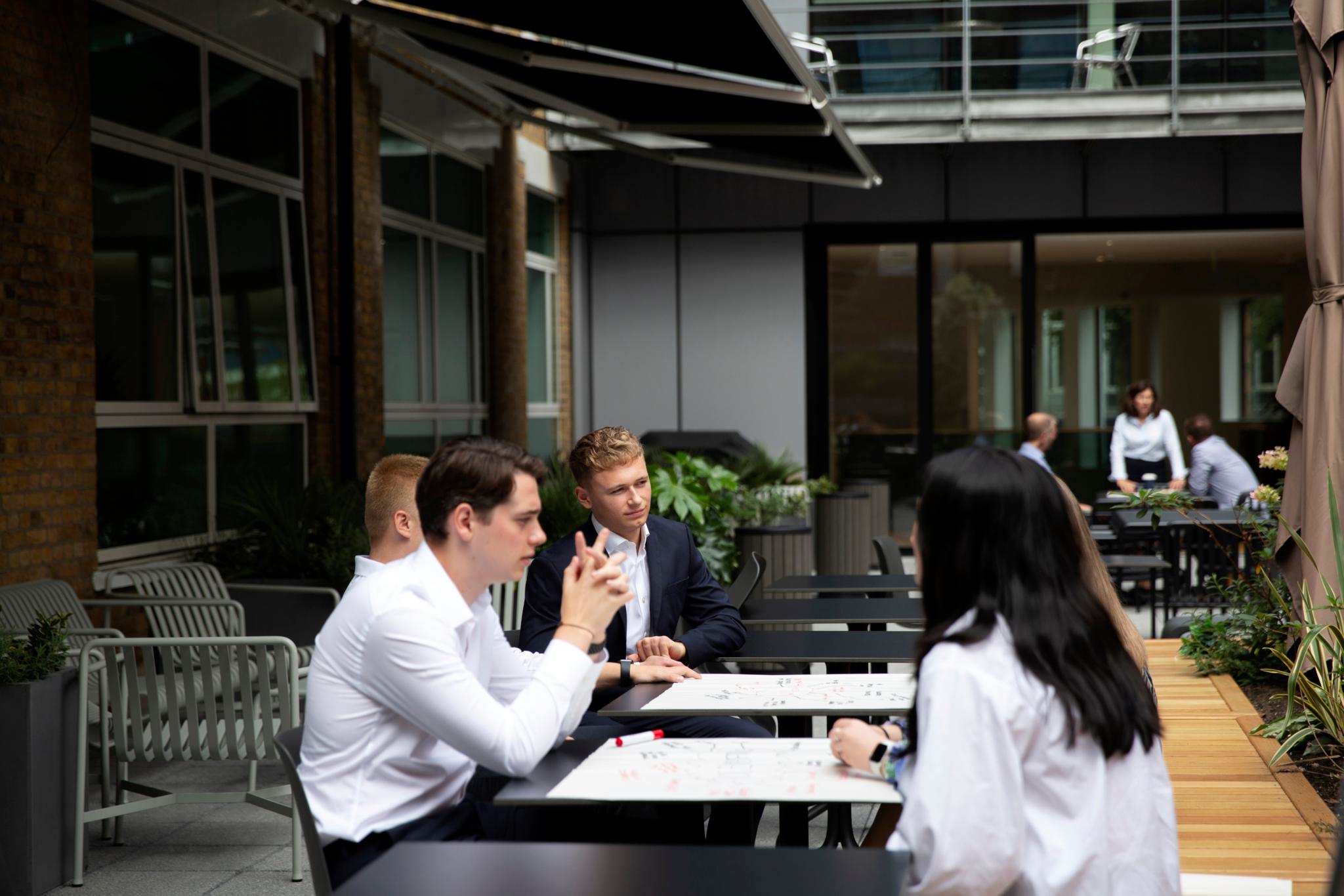 Start Building Your Career Today
Applications to join our chartership programme are open. Step into your potential and unlock your curiosity with a career in the built environment.
Find out more
Oct 10, 2022
Creating Opportunities For A New Generation At LREF
G&T assistant surveyor, Danny Bloom and senior project manager Louisa Whittaker helped students build their dream future workplace at the London Real Estate Forum Schools Programme.
We took part in The London Real Estate Forum's (LREF) School Engagement programme, promoting diversity and accessibility across the industry as part of G&T's NewGen initiative. The day provided a unique opportunity for young professionals to engage and inspire a new cohort of city change makers.
Bringing career opportunities to life through an engaging workshop, Danny and Louisa offered their insights as cost and project managers, helping Year 9 & 10 students from Swanlea School and Forest Gate Community School imagine their dream work space.
Key ideas suggested by students:
Collaboration hubs, levitating chairs, self-adjusting desks, ample space to socialise, learning gardens, self-regulating buildings, smart and sustainable infrastructure offering free transport to and from work, wellness coaches, access to natural light, virtual meeting rooms - the groups imagined it all.
Everyone agreed that it was the influence their future office would have on the environment that was most important to them.

After sharing their briefs with the other groups, the students had the chance to build a real life model with the help of industry volunteers, before awards were presented for the most 'Innovative Idea' and 'Best Structure' in the striking Barbican Conservatory.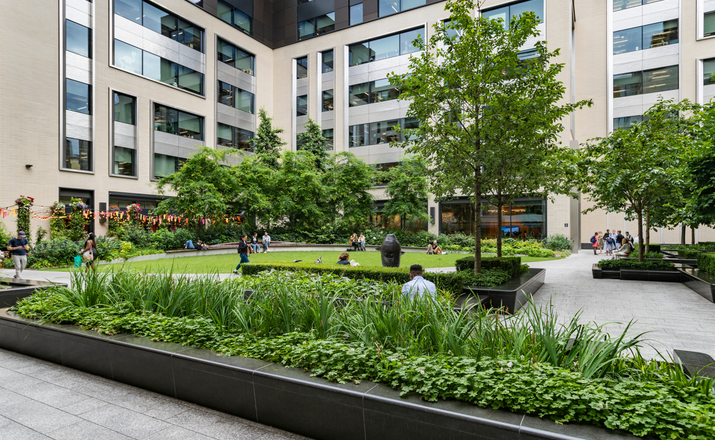 We caught up with Louisa and Danny after the event to find out more:
Interview
Q: What would you say was the one key takeaway you took from meeting the students?
A: "Hearing the students' ideas on the future of London re-iterated to me why I joined the industry. I had to remind myself that their innovative ideas could one day become our reality. Remembering this and engaging with young people not only as possible future leaders but as city users is important if we are to continue to build places which support people".

Danny Bloom

Assistant Surveyor
Q: Why is it important we continue to engage with young people and shine a light on the opportunities in the industry?
A: "If we are to grow as a sector we need new skills. It was great to have the chance to share what I love most about industry with young people, discussing initiatives such as the 'Sustainable Skyline Taskforce' which G&T is part of and giving them insight into the influence we as a sector can have on worldwide issues".

Louisa Whittaker

Senior Project Manager